High Head Specifications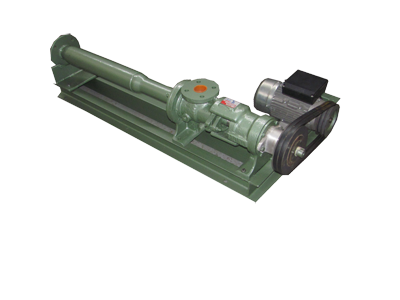 PERFORMANCE
Flow rates up to 100m3/h
Heads up to 300m
CHARACTERISTICS

Non-Dependent on Electricity
Likeall Mono Pumps, the 'D/BH' Range is not restricted to being driven by electric motors. The units perform just as well whilst being driven by a diesel or petrol engine.

Steady Flow
Due to the line of seal which is a curve of constant shape moving through the Stator at a constant axial velocity, the rate of displacement is uniform and steady without any pulsation, churning or agitation.

Positive Displacement
As the Mono units are 'positive displacement' pumps, the head developed is independent of the speed, and the capacity approximately proportional to the running speed of the pump

Simplicity
No pins or coupling rods. Minimal down time, thereby cutting labour and time loss costs

Eficiency
Because of the continuous steady delivery, coupled with the 'positive displacement' the Mono pumps have extremely high efficiency levels

Versatility
Ability to pump substances that are free-flowing or highly viscous, or products that include solids in suspension

Abrasion Resistance
Mono pumping elements endure abrasive conditions for longer than those of the other pump types
APPLICATIONS
Irrigation
Stock watering
Domestic water supply
Slurry pump gland service
HIGH HEAD QUICK PUMP SELECTION CHART

Pump Sizes

Volume Range
m3/hr (gal/hr)

Maximum head

Motor Size

D30BH15

1.5-4(300-900)

200M

2,25kw/3Hp

D40BH30

2-6(1300)

150M

2,25kw/3Hp

D60BH50

3-9(660-2000)

150M

3,75kw/5Hp

D70BH100D

6-18(1300-1400)

150M

15kw/20Hp

D70BH150D

10-30(2200-6600)

150M

15kw/20Hp

D70BH200D

15-60(3300-13200)

150M

25kw/30Hp

D70BH250D

15-60(3300-13200)

150M

35kw/40Hp